Welcome to my blog!
I've been dabbling in creating some
U.S. postage stamps
and thought I would occasionally share some of my designs with you. To celebrate the new year and new decade, I created the following stamp: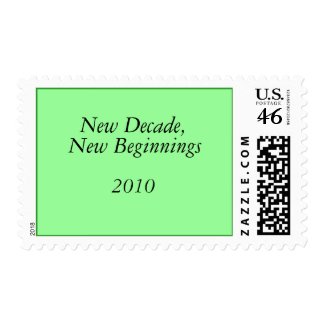 New Decade,, New Beginnings, 2010
by
stamped
See more
stamps
on zazzle
Let me know what you think by leaving a comment below!
Thanks for reading my blog and don't forget to become a Follower!